a milestone from star chef tobias buholzer
after years of tinkering, tobias buholzer - chef de cuisine at restaurant die rose in rüschlikon (ex münsterhof & sankt meinrad in zurich) - has made the breakthrough and came up with the creation of a milestone for gourmets: «noix gras».
the verbal and phonetic proximity to «foie gras» is intentional. because «noix gras» is practically identical to "foie gras" in taste and consistency. but - and this is a big difference - «noix gras» is 100% vegetarian and therefore 100% animal-friendly.
noix gras is now even vegan!
«noix gras» can now be bought in various stores and will surprise your guests at home.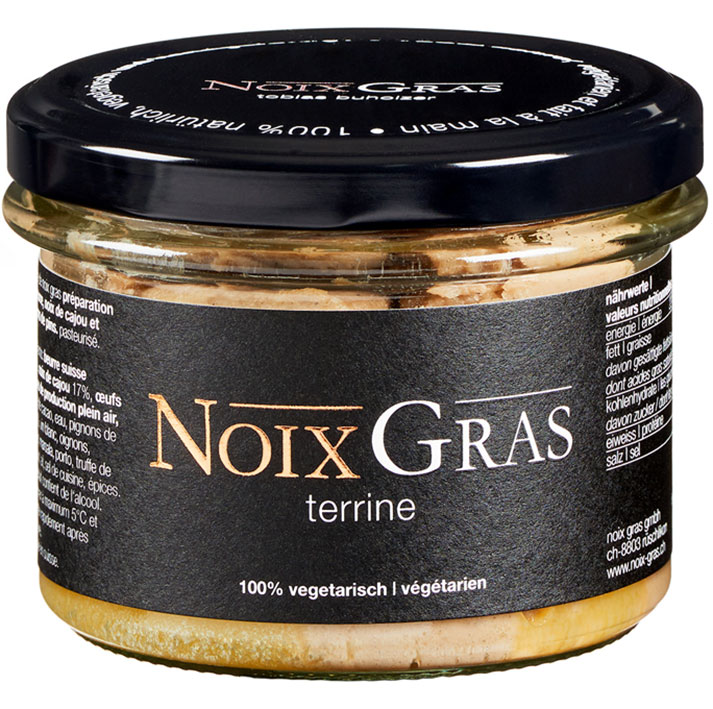 noix gras terrine
100% vegetarian | 100% animal-friendly | practically identical to «foie gras» | 150 g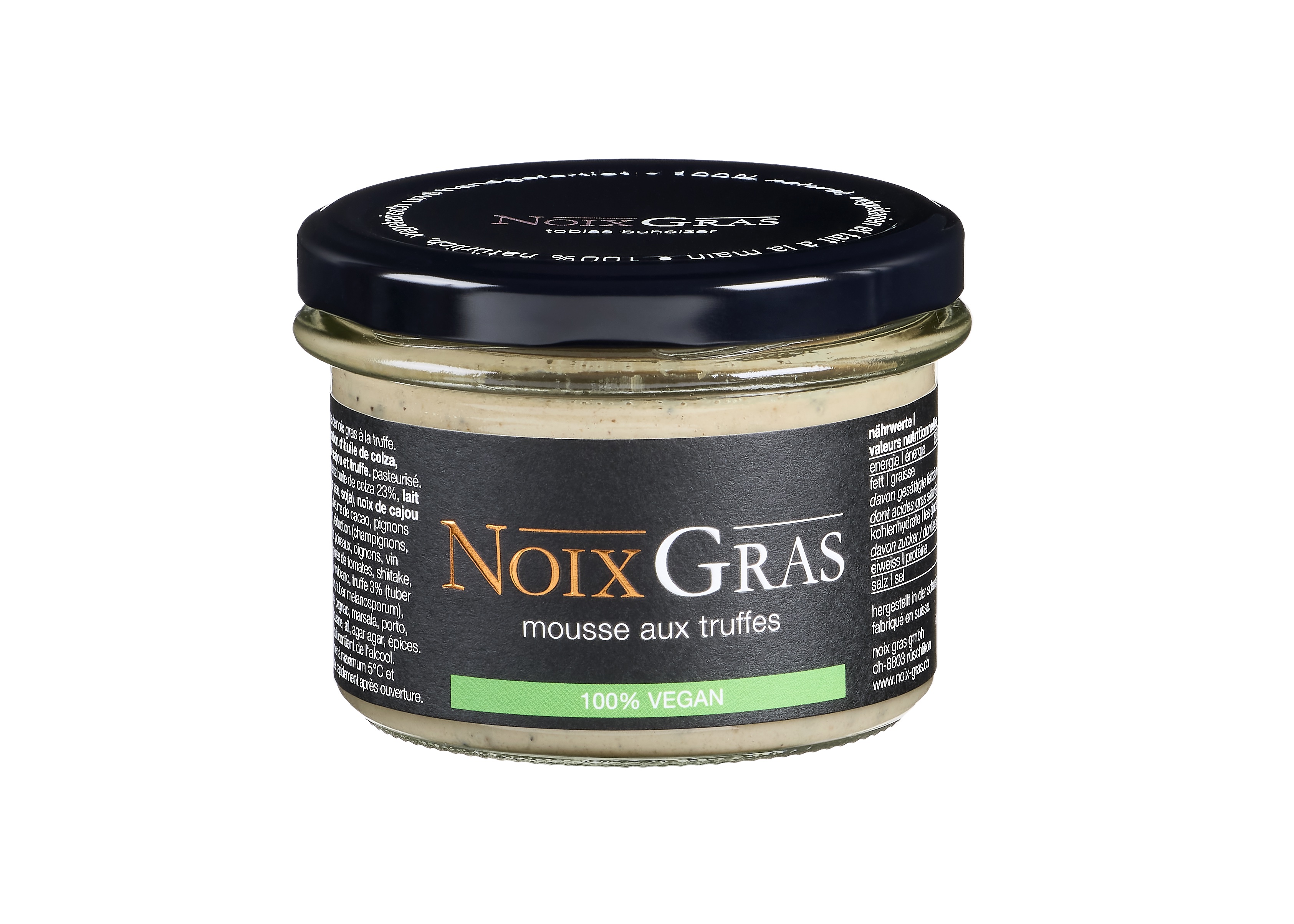 noix gras mousse aux truffes
100% vegan | 100% animal-friendly | practically identical to "foie gras" | 150 g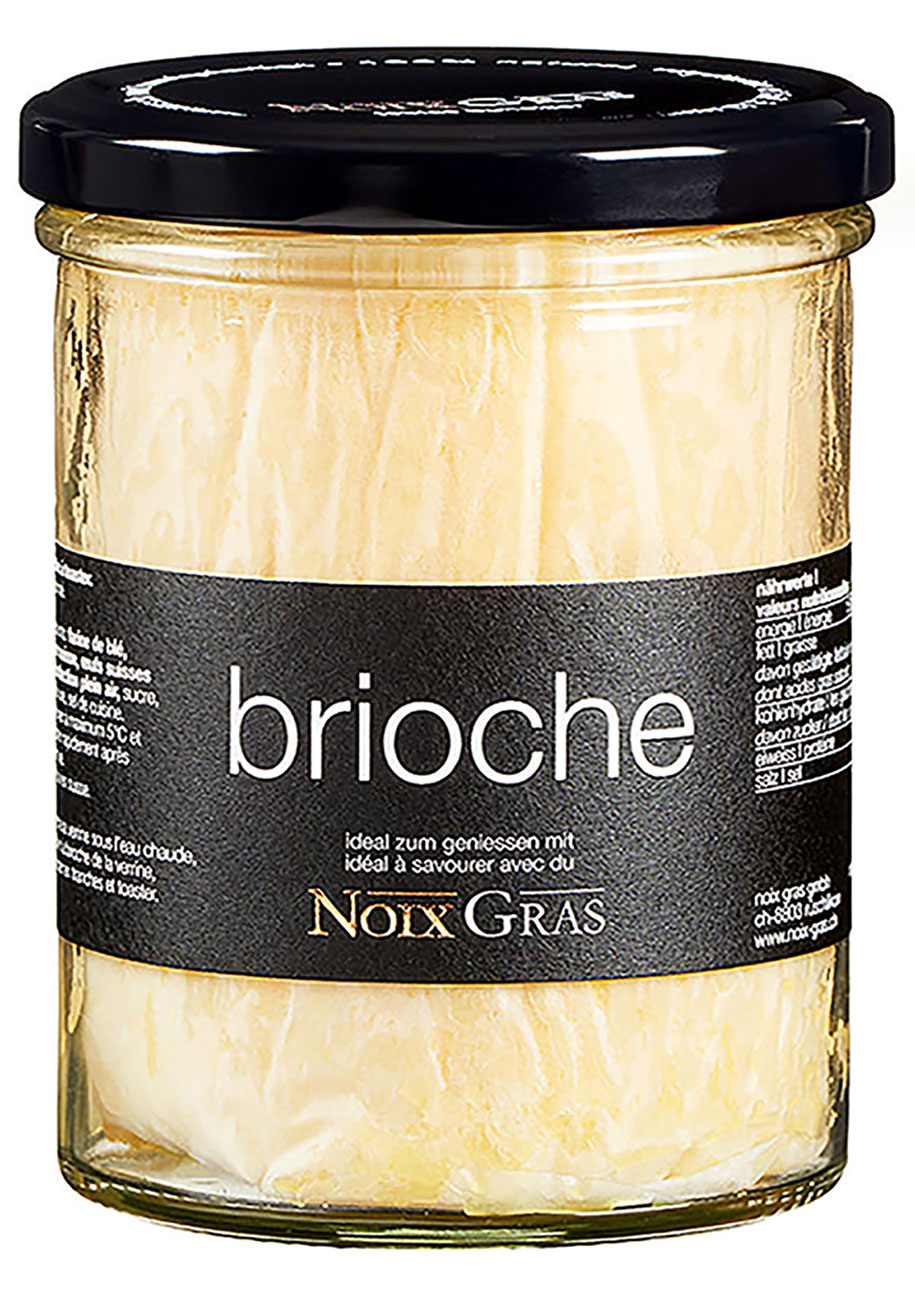 brioche
with swiss butter and eggs | for slicing and toasting | ideal with noix gras | 160 g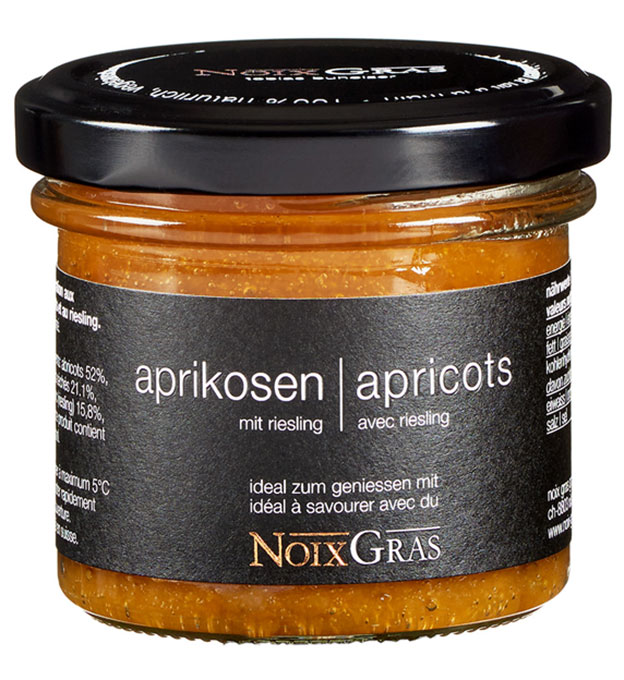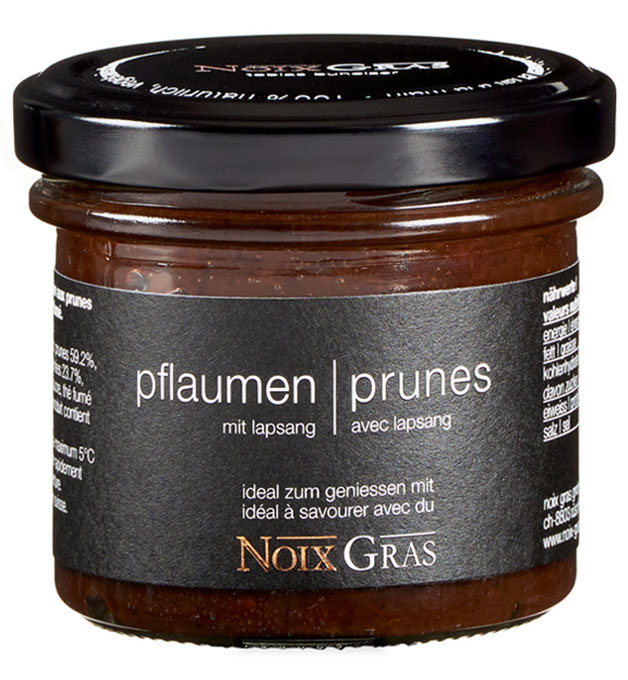 fruit compote
apricot-riesling & plum-lapsang | ideal with noix gras | 80 g each